Hey readers,
Hope you are all well. Can you believe how close Christmas is now? It is almost around the corner. And as Christmas comes closer the busier, we all seem to get. We have so many new titles coming into the warehouse now it is almost too hard to keep up. But I love sharing these great new books with all of you, so I'm going to select some of them and let you know what's coming in in time for Christmas.
These are just some of the books that have recently come into the warehouse:
The Social Rebellion by Maz Compton:
From the heights of radio and television fame, Maz Compton had it all, on paper at least. Except she couldn't work out why she was drinking a little too much and a little too often. Maz embarked on a journey in Januray 2015 to see what life was like without the attachment of alcohol at every event in her life, and what she uncovered in 31 Days was a freedom and clairty that changed the course of her life.  The Social Rebellion is a book that will help people identify their drinking habits and equip them with the tools neccessary to redefine their relationship with alcohol, empowering them to make better choices and live a life of freedom from the societal norm of drinking. It's a rebellion. Will you join?
ISBN-13: 9781982201760   Publisher: SUPER RAD PRODUCTIONS   Price: AUD 19.99
What Am I Taking? – The Australian Consumer's Guide to Pharmaceutical Drugs by Juliet Richards and Peter Farrell:
"What Am I Taking?" aims to bridge the information gap by providing essential facts in an accessible, simple format.  Compiled by an expert team, its a reliable reference which will help users avoid the potential risks and pitfalls associated with their medication use.
ISBN-13: 9780646980386   Publisher: WAIT NOMINEES  Price: AUD 28.95
Fiona Fairybread and the Colour Red by Cheryl Ann Knights:
From her shoes to her bed, Fiona Fairybread just loves the colour red! How much do you love your favourite colour?
ISBN-13: 9780648267331   Publisher: LITTLE STEPS  Price: AUD 14.99
On Your Own Two Feet – Divorce – Your Survive and Thrive Financial Guide by Helen Baker:
On Your Own Two Feet Divorce: Your Survive and Thrive Financial Guide is not about taking Dearly Ex-Beloved to the cleaners. It is about empowering women to make more educated and informed decisions about their financial situation, wherever they are on Heartbreak Road, shining the light on common mistakes and myths to improve their financial literacy.
ISBN-13: 9780992416126   Publisher: HB PINK FINANCIAL   Price: AUD 39.95
A great range of books have come into the warehouse. Everything from kids' books, to medical books and books to help through divorce.
If you would like more information about any of these books or would like to purchase a copy of the book click on the title.
Happy Reading!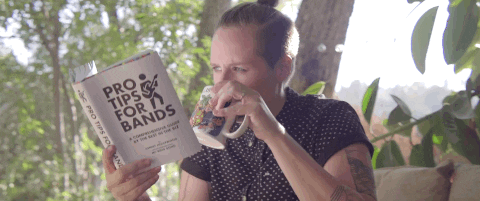 Until Next Time…